CRM system for small and medium-sized companies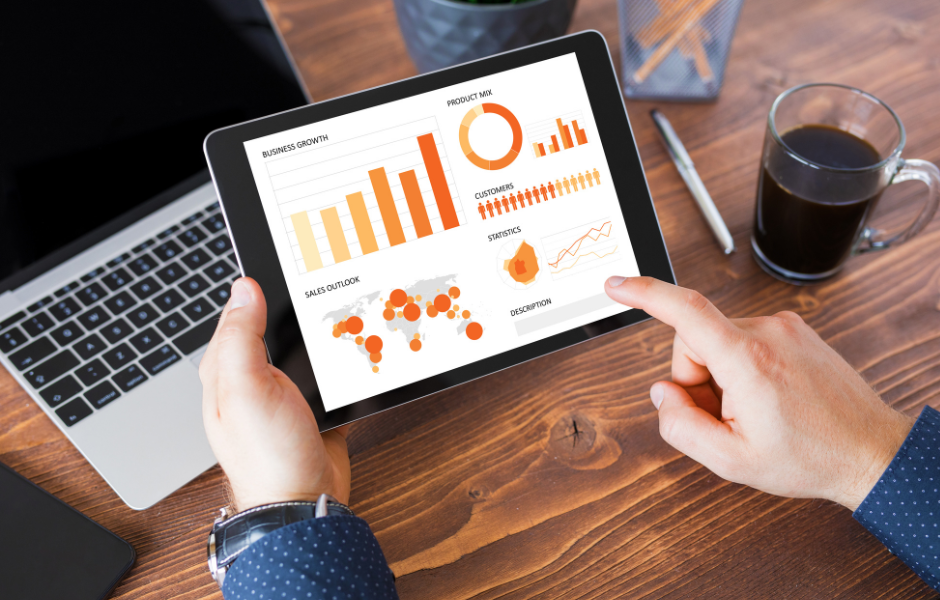 A CRM system, which stands for Customer Relationship Management, is an IT tool that will work successfully for most companies. As the name suggests, it allows you to manage customer relationships. Many organizations have such a solution and can no longer imagine returning to the days when their work was not based on a CRM system. This is for a simple reason – a CRM system for companies organizes, facilitates, automates, and systematizes work. Thanks to the analysis and reporting of data, we can easily forecast the directions of further development of the company, potential profits, losses, and opportunities, as well as quickly identify threats. One could talk a lot about the advantages. The following article will discuss which industries such a system will be ideal and why.
For which industries is it worth implementing a CRM?
The CRM system will prove ideal for most small and medium-sized companies that care about developing and systematizing all customer information and protecting against employee turnover. These are industries such as installation companies, manufacturing companies, real estate offices, RES companies, law firms, employment agencies, and many, many others.
Considering how vital customer relationship management is, a high-end CRM should help the work of individuals in the company. The system should support the owner as much as the salesperson, customer service employee, office worker, field worker, etc. The software should allow you to define a role in the system and assign specific functions.
What else do CRM systems offer?
In addition to controlling customer relationships, CRM software for small and medium-sized companies offers additional functionality, often a market standard. Since we take care of the customer in the system, performing different follow-up activities in one place would be helpful.
That's why CRM systems for companies offer such options as:
1) Offering the customer – thanks to the system, we can create an offer page with an individual link for the customer or in PDF format in a file. This is ideal when the customer is interested in our product. It is enough for a salesman in a meeting to present his monitor screen with a ready-made offer. In today's increasingly digitized times, the offer link option is ideal. The CRM system shows us whether the customer opened the offer page, checked out the entire offer page, or where they stopped. Advanced techniques can also immediately send the finished contract for remote signature, thanks to integrations with e-signatures.
2) Communication with the client – how often does it happen that a client forgets to send a particular document or does not show up for an appointment? Sometimes, a client asks for an online meeting summary via email. These are just a few recurring situations requiring us to perform repetitive tasks. Often we can avoid them with a CRM system for companies and communication modules, whether SMS or email. In the system, we create ready-made message templates that we can send to the customer within seconds. This makes work very easy and quick and often helps protect against prolonged processes, such as a customer signing a contract due to a missing authorization, etc.
3) Documentation in the company – since CRM is the brain of our organization, it's a good idea for all the necessary information to be there too. Often companies using other solutions complain about the multitude of tools they have to use. In the case of CRM, if we are already working on a particular client, it would be worthwhile to be able to attach the necessary files related to him to the system. We're talking about contracts, authorizations, cost estimates, uploaded overview photos, etc. This way, we simplify our work. We don't have to look for documents on external drives.
4) Tasks – who knows if this is not one of the most important modules that CRM systems offer. If we work with many customers and do a lot of process work with them, it is worthwhile for the system to allow us to schedule a task for them. This helps us control the chaos that could occur with just a few customers. This is a useful functionality. It allows us to remember all the activities that need to be done and not miss any necessary tasks.
5) Data archive – CRM has its own data space. This allows all information to be collected on the software servers. CRM software most often creates data back-ups, so it is safe. The risk of data loss is very low. The space of the system most often depends on the specific vendor, but companies offering the system are open to customizing the disk space for saving data.
6) Process creation – the ability of the CRM system to create paths and ready-made processes for individual services in the company. Undoubtedly, the process of installing a photovoltaic system is different from the process of a lawyer. Customers are very different people, they have different expectations, and they pursue different goals, so it is important that with the help of the system to adjust the process to them, whether it is the collection of the information in question, the sales process, the performance of the service.
7) Filtering – think how much customer data you have, all of them are extremely important and may come in handy someday, or you already currently use them, for example, at work. The greater the number of customers, the more complicated working with customers becomes. Imagine that you want to send marketing correspondence to customers who bought products for a certain amount last quarter thanks to the right filtering option, you can quickly pull such data from the system. It is then essential to find the necessary information as soon as possible. And here, the data filtering option comes to your aid.
Examples of CRM systems for selected industries :
CRM system for a lawyer – law firm
It will be ideal for organizing case appointments, meetings, and drafting letters. Often small law firms / legal offices base their work on excel sheets and Google calendar. With more cases being handled, such a solution becomes problematic, and it becomes harder and harder to control the chaos created.
Often the problem for attorneys is a constant lack of time and too many cases on their plate. The CRM software adequately implemented by the law firm allows for relieving the lawyer from business activities, such as timekeeping, client billing, and others that take a lot of time.
Another issue is the topic of the security of stored data. The CRM standard is an SSL certificate that encrypts the data of those using the system. In addition, the data is stored on external servers. The risk of losing or stealing data is higher when it is stored on a personal computer or paper in the office.
Another consideration for implementations in the legal industry is that system implementation and user training services are increasingly being offered so that an attorney or an entire law firm doesn't waste time customizing the system and learning it for too long.
CRM software for installers
Companies engaged in installing installations, whether electrical, telecommunications, teletechnical and currently fashionable heat pumps, and photovoltaics, will find in the CRM system the option of offering the customer, which they very often use. Such functionality will be ideal for presenting their offer. Offering options in the CRM system are very different. It can be an individually created landing page or an offer generated in pdf or HTML. At the meeting with the customer, the salesman can present a professional offer, thus increasing the chances of sales.
In the case of the "installation" industry, such an offer can include individual calculations of costs and savings such as energy consumption. We can include the offer already ready to complete the contract with the customer.
Links to articles, video creation, business cards, and reviews of satisfied customers. Such an arsenal of benefits in the offer directly increases sales opportunities.
In addition, thanks to the CRM, there is no way to forget about the service date at the customer's site or to complete the installation on time.
CRM program for e-commerce
Small online stores that do not yet fully use sophisticated systems for running an online store can successfully work with a CRM system. The software significantly helps in communication and will allow efficient customer relations management. In addition, it will enable you to plan tasks to be performed in advance, such as orders from wholesalers, organizational/office work, contacting influencers, and organizing photo shoots.
Using photo shoots as an example, we can give access to the system to the photographer and save time in communicating and setting up the details of each subsequent photo shoot.
CRM software for printing houses
We will successfully take care of the execution of orders on time and contact the customer. The CRM system gives us the ability to create tasks in the system. Knowing our customers, we can create a reminder to contact them or send an offer for an upcoming opportunity.
CRM system for a marketing agency
Marketing agencies work with clients according to a specific pattern. In a highly competitive environment, customer service has to be top-notch. In scheduling tasks, the option to create funnels in the system helps. The owner of the system himself defines what kind of funnels, for example, sales, service, and customer complaints.
Before starting advertising activities for its client, a marketing agency must perform several tasks and determine the necessary information. With a properly created funnel, they will not skip any step in the process.
Customer relationship management, or the customer relationship management process, is the foundation of marketing agencies. I often hear from marketing agencies that they have regular clients and rarely lose clients to new ones. This is for a simple reason, they care about relationships and approach them with total commitment.
It all starts with a simple conversation with customers and asking around, listening to their needs. Such information can be entered into the software and already have it for a very long time, always be able to return to it, and pass it on to another employee.
Another issue is contacting the service recipient and creating reports on the work done. It is time-consuming to create such a document from scratch every time. In CRM, the standard is automation, so generating letter templates is a very important functionality for most CRM systems. As for CRM systems, we have another important issue that will be very useful for marketing agencies.
Specifically, we are talking about process development. Often agencies are faced with different industries and a large number of other companies, each with different needs and a different pattern of operation and communication.
CRM will allow you to create any number of processes for any number of different companies you work with. Provide services to companies in the beauty and wellness industry. The pattern of contacting and working with clients will be different than for companies in the automotive or finance industry.
CRM software for vehicle inspection stations
For the most part, we know diagnostic stations mainly from the periodic vehicle check-ups we perform yearly. A diagnostic station CRM system will help create a new task related to reminding the customer of an upcoming technical inspection, sending a text message, or offering a discount. Taking care of the customer this way and constantly returning messages directly increases sales opportunities. In the car diagnostics market, such stations are continually growing. Manage your station in such a way as to introduce modern solutions and offer your customers new opportunities constantly.
One such innovation could be to create a dedicated landing page where a new customer could sign up for a specific date for a car inspection. This creates an image of a growing company in front of customers. We increase confidence in our brand. It can also testify to high-end service.
The entire contact list directly flows into the CRM system. The vast majority of CRM systems allow you to export such data to a file as a database.
The information completed in such a form can also improve the sales department's work. It all depends on what data we would require from customers.
CRM for a catering company
Restaurant catering is most often ordered for certain specific celebrations. Very often, these circumstances are recurrent. As a result, we can anticipate the customer's thoughts in advance and offer catering, for example, a month before a birthday or anniversary. In this case, a customer relationship management system is a great benefit. A CRM for a company will allow us to make the most of the contact network we have. A CRM system will allow us to remember the necessary customer information and use it to increase sales.
The possibilities of CRM systems and solutions currently used on the market are wide. If necessary, you can find and export all your customers' data in one place—no more hundreds of excel files, notes, etc. Streamlining your sales process should become much more manageable.
CRM for software house
In technology companies such as software houses, employees often work remotely. Task management is extremely important and complicated. The number of systems already used by developers is more extensive than in other industries. But it's not just Jira that developers use for project management. That is an essential system in this industry. The sales department at a Software House should have the right tool with the right automation to properly and efficiently run sales processes. Quickly creating bid templates for new customers and reusing the material base make the work more efficient. The list of features can be long, but the functions must be simple. This will save a lot of time learning new software.
With a sales team scattered around the world, special care should be taken to ensure the quality of service to new and existing customers and control tasks. A CRM system creates a remote space to communicate, send messages among colleagues, and control deadlines.
The above solutions will increase the quality of service and service to many customers from different parts of the world, the team's capabilities. Online work, in this case, should not be a problem.
CRM for employment agencies
The labor market is constantly busy. Employment agencies must handle new customer orders and personnel matters. Independent whether in the market you sell employee leasing, temporary work, or employee outsourcing, customer service and creating relationships with them will be essential. A high-end CRM in one place will streamline your operations. It will allow you to easily collect orders, generate full-time-equivalent (FTE) ratio reports, and segregate order reports for a certain number of hours into appropriate projects.
With the above, the quality of service and capabilities of the staffing agency will increase significantly. With online access, agencies can offer remote work to their employees. These are solutions for today's volatile and dynamic times, even mandatory.
The list of functions that employment agencies can use in daily work is very long. CRM allows you to send messages to your clients and contact them quickly. This helps create a closer relationship, which directly translates into company profits.
CRM for the sales department
Companies with a sales department mostly rely on CRM software. This is for a simple reason. When selling products/services, a salesman has to deal with many customers and companies. The data is too large not to use a CRM system. It is then easy to make a mistake, miss an important contact, or send an offer.
One gets the impression that no one understands customer relationship management as much as sales departments. Practically, it is one of their main tasks.
Therefore, the software allows you to remember all the important elements of the sales process. We are talking about a process that starts with acquiring a new contact, collecting information about the customer and the company, and entering the data into the CRM software. This is followed by an abbreviated scheme, i.e., phone calls, meetings, offering, waiting for a decision, and closing the sale.
Of course, depending on the company, this scheme may vary slightly, but the goal is the same: to help the customer and sell the product.
The CRM software will help collect the data. The most important functions for salespeople seem to be task creation and offering. Companies with a sales department often pay attention to offering because they know how important it is to convince a customer of our services.
Most CRM systems allow you to offer customers by generating a pdf file or an offer page with a customized link. An additional option of the CRM system can be to make a ready-made contract for the offer with the possibility of a remote signature. This saves us from unnecessarily printing documents, sending them to clients, and waiting for them to be sent back.
CRM for NGOs, associations, and foundations
Working in NGOs involves controlling and coordinating cooperation with partners, donors, advertisers, sponsors, etc. CRM for organizations of this type allows us to create an overall map of activities. Thanks to the reporting option, we can determine at what stage of cooperation we are with a particular partner or client, whether it should be further developed, whether it is profitable or perhaps not beneficial, and think about improving it or giving it up.
CRM for NGOs will help systematize contacting collaborators and carrying out specific projects.
Each project involves specific tasks to be completed. CRM for companies allows you to remember deadlines and goals to be achieved. In addition, in the structures of this type of organization, there are often many people whose work needs to be coordinated and divided.
Managing relationships with potential donors is crucial. CRM allows you to collect the necessary information.
Besides, it allows you to work online from any corner of the world, which is very important for volunteers and people who want to support worthy causes.
As 4B Systems, we are open to cooperation with the above foundations and are happy to offer free CRM solutions to help your work. If you are interested, please get in touch with us by email.
Increase your work efficiency with a CRM system

The CRM system may seem complicated to you at first. It is undoubtedly a new program you must get around to and get used to. Eventually, however, it allows you to organize many topics in your company, monitor activities and their effectiveness, control the timeliness of tasks, increase sales, or key new customer acquisition. Having a CRM system quickly becomes the foundation of any business implementing the system.
---