Send offers to your Contacts in the form of a web offer page to get better sales results.
Create unique offer websites
to increase sales!
In the Website Module, you can define your own offer pages using the available page templates. Define parameters such as logos, color scheme, customer reviews, marketing video, banner ads, and "call to action" sections. You can also provide contact information for your company or sales representative.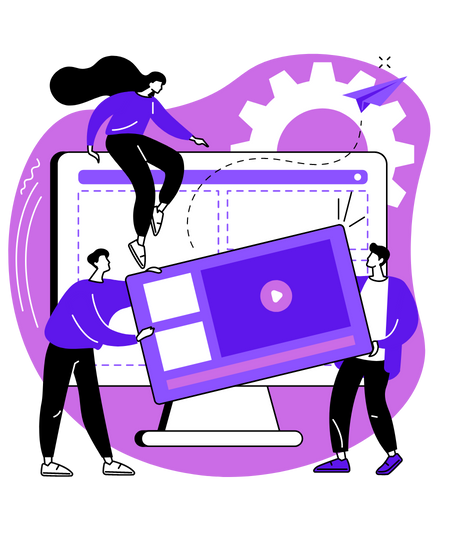 Customization of the offer website
Create effective web offer pages. Check their statistics, open rates, and conversion rates. Develop your own style and standardize offering in your organization.
There' s more!
We are constantly
creating new features!
Please contact us if you have not found the features you need for your organization.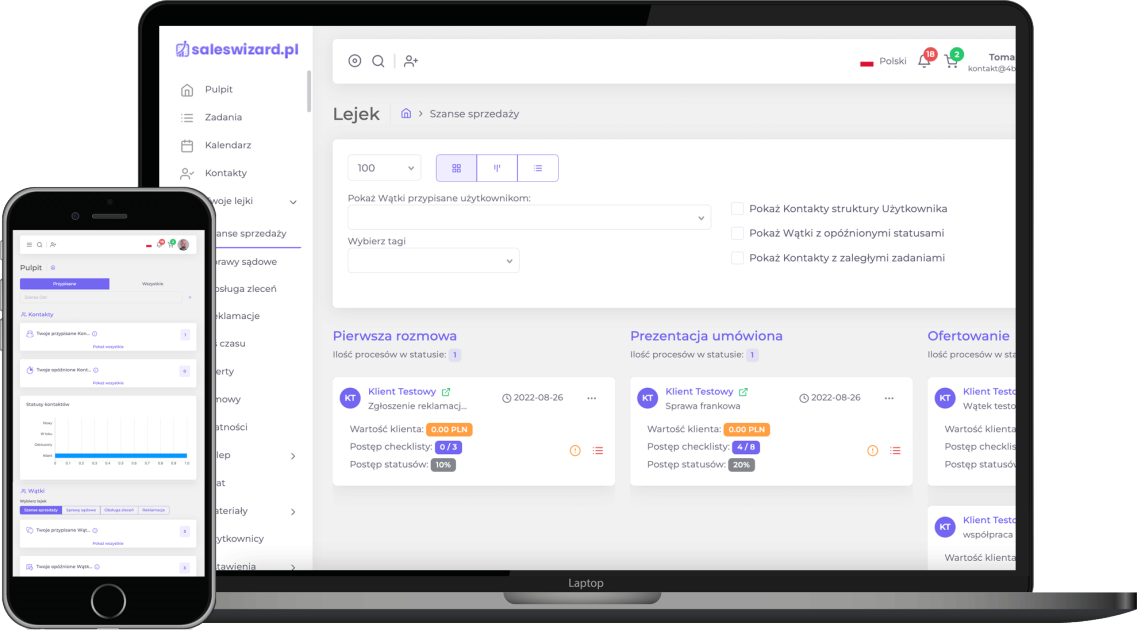 Create offer page templates
Study statistics and conversions to increase sales
Use the Web Offer Pages module to offer customers online using a modern page showcasing your products or services. Read the questions below and learn more about how an offer page works.
How many offer pages can I create?
The effectiveness of your offer also depends on the way it is presented. Therefore, create multiple variations of the pages and try each one to see which one will attract more customers.
How does a customer get access to the offer?
The customer receives an e-mail with a link to the offer. After clicking on the link, an offer page with a unique ID is generated. It is not possible for anyone other than your customer to access the page.
How long has the offer page been available to the customer?
When you prepare an offer in SalesWizard, you specify an expiration date for the offer. The page is available as long as the term does not expire. You can also cancel the offer early.
How can I be sure that the customer has seen the offer?
The customer has a unique link. SalesWizard examines the number of times the customer opens the offer.
What does the customer see on the offer page?
The offering website is primarily the products and services that you selected in the offering process, and that you want to present to a potential customer. In addition, the site will contain such sections as you selected in the process of defining the site's appearance.
How can a customer respond to an offer received in web format?
The offer page is interactive. The customer can accept the offer, accept the contract or sign the contract digitally with an Autenti signature. There is also a communication option – by sending a message to the user or dialing a phone number.