A simple CRM system for businesses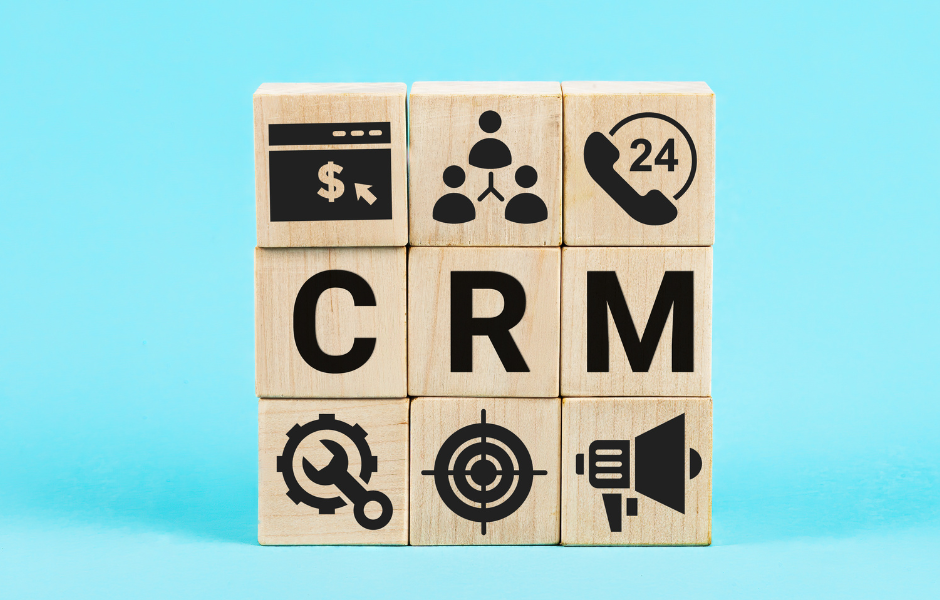 Relationships between a company and a customer/business partner are undoubtedly essential elements in virtually any industry and the sales department. Building relationships is not easy, especially when dealing with high competition. Every customer, both current and potential, is always looking for the most optimal solutions and chooses those that are: a) financially advantageous to them, b) geared 100% to their expectations – the only and best created just for them. An individual approach is not the only one; it is an essential key to success, especially in sales. To open up to the customer's needs, you need to get to know him and know exactly what he expects. This is what a tool like a simple CRM for companies can help us with.
What should be a simple CRM for companies?
CRM (customer relationship management), in the simplest terms, is a system that helps manage customer relationships. Building such a relationship is mainly about gathering as much information as possible about the customer/business partner, which helps us get to know him and his expectations. A simple CRM system for companies should help gather this data, organize it and manage it in one place. Most often, it brings together all channels of communication so that any employee using the CRM system can quickly view the customer's history, including, among other things, notes from telephone conversations, collected documentation, email correspondence, SMS, or history of payments and settlements. This allows us to create a customer base and build a lasting relationship with them. This is because a thorough knowledge of customer requirements enables you to anticipate their reactions, which translates into the ability to change the offer quickly and its adjustment. What follows – on the efficiency of the company and its profits.
Features that a simple CRM for companies contains
The classic, simple version of a CRM system for companies should focus on making contact with customers/business partners as quickly as possible, thus facilitating employees' work using the software. This can be achieved when the operation is intuitive, the view of the customer's history is fast, clear, and logical, and specific activities are automated. A simple CRM should also bring together all communication channels with the customer (emails, SMS) and the possibility of assigning it to a specific employee (with simultaneous viewing for other team members). Not insignificant is the possibility of scheduling tasks, adding notes and comments, analyzing and creating reports, and viewing the history of actions taken. Accordingly, a simple CRM for companies allows you to:
Create a data-rich customer database, organize and update it,
View payment and billing history,
Quickly identify customer requirements,
Automate some activities (e.g., automatic creation of threads, templates for email and SMS correspondence),
Integrate communication channels in one place (emails, SMS, notes, comments),
Analyze, control, and monitor the progress of the sales process (viewing statistics, statuses),
Task plan and report creation.
Why is a simple CRM for businesses better?
Creating customer relationships is a long-term process that requires much work and commitment. It is also sometimes complicated and uneven, mainly due to changing customer requirements/needs and high competition. Thus, customer service and the whole cooperation process should be simplified as much as possible, precisely so that the employee can focus mainly on the customer. This is what a simple CRM system can help with. It not only gathers all customers in one place but also collects and organizes a massive amount of information about them, which significantly facilitates contact, integrates the customer with the company, and thus contributes to increasing its efficiency. The ability to use multiple channels of communication (emails, SMS) in one place speeds up and streamlines contact and improves the quality of service, and previews of the customer's history, allowing you to plan actions towards him and personalize the offer directed to him. All this helps both in keeping regular customers and attracting new ones. So it is clear that a simple CRM system for companies has a broad spectrum of impact on customer relations. At the same time, it is intuitive, flexible, and easy to use, which allows employees to focus on activities that increase results instead of "figuring out" the complicated mechanisms of its operation.
What is the cost of a simple CRM system for companies?
A simple CRM system for companies is also relatively cheap, considering the long-term benefits of its implementation.
In conclusion – a CRM system for companies is a powerful tool that brings together almost all the capabilities to build a long-term relationship with the customer, which is of considerable importance for the development of any business.
---