MLM or multilevel sales system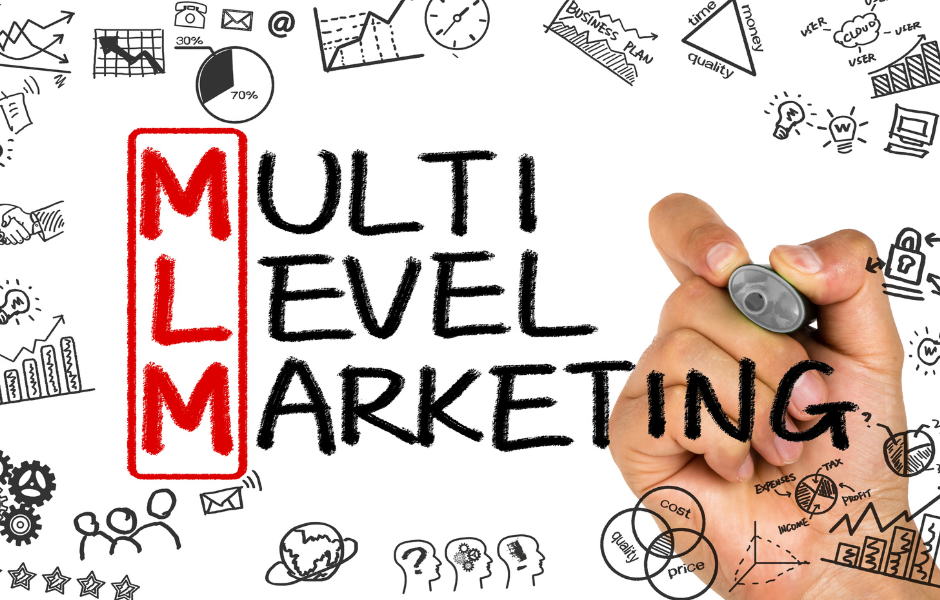 Multi-level marketing or network marketing, or MLM for short, is a way of operating a company that involves selling products or services by non-employed salespeople. MLM is a sales model in which the earnings of participants in the structure depend on the company's marketing plan, the volume of their sales, and those of subordinate salespeople.
MLM is often mistakenly associated with a financial pyramid scheme in which participants' profits come from initial payments from newly recruited participants. In multi-level marketing, salespeople earn commissions solely from their sales and the sales of participants in their sales network.
It may seem that the customer gets an unfavorable, artificially high price through such a sales model, but this is not true. The consumer receives products at standard prices. He receives the product by home delivery or in person from the salesman. The company selling the products or services does not have to open and maintain stationery stores, warehouses, or wholesalers, so it has funds to pay sales commissions to merchants. Thus, each party benefits from such a model.
An example of a multi-level sales network
Compensation law firm "A" employs agents "B," who, throughout Poland, sign contracts with victims of traffic accidents, accidents at work, and other accidents. For each contract signed with a client, this person receives a commission from the pure earnings of the law firm, as specified in the cooperation agreement. The agent, wishing to increase profits, can recruit more "C" agents, whose task will be to seek new clients. By creating a network, the agent offers subordinates a cooperation agreement. In this way, the agent receives an excess commission from the law firm from each contract signed by his subordinate agents. Subsequent agents can similarly build their network of further "D" and "E" agents. Thus, we deal in multi-level marketing.
Compensation law firm "A"

Agent "B1"
Agent "B2"
Agent "B3"
What industries use multi-level marketing?
Many industries use multi-level marketing, through which the company constantly increases the number of customers and sales. Such a sales structure is most often encountered in the industry:
Cosmetics – sales of cosmetics and perfumes.
Cleaning products – household cleaning chemicals and household chemicals.
AGD – small and large household goods, kitchen appliances.
Medical – sale of medical equipment, dietary supplements, medicines, and other products.
Insurance – sale of OC, AC, NW policies, and other services.
Indemnity – legal services for obtaining compensation from OC, ZUS, KRUS, NNW, and other sources.
Multi-level sales on the Internet
For several years, we have seen the rapid development of the e-commerce industry, i.e., Internet sales. Modern technologies and systems make it possible to sell products and services online, which has many advantages for sellers and consumers. The coronavirus pandemic has further accelerated this development and made more and more companies decide to sell through online channels and contact customers virtually. Many companies hold conferences, training sessions, and online meetings for salespeople and customers.
With the company's growth, the expansion of the sales network, and the increasing number of customers, there is a need to streamline the customer contact and sales process. It is also necessary to unify and simplify the process of reporting results by salespeople or agents and facilitate the financial settlement of the structure. Therefore, the best solution will be to implement a CRM system in the company that allows accounting for MLM structures.
CRM for a company using MLM sales model
CRM is an information system for managing customer relationships. It makes it easier for companies selling products or services to achieve the company's goals of satisfying customers and increasing profits. CRM users, i.e., the company's employees (office staff or salespeople), maintain customer contact history in the system. This builds a database of all customers. Knowledge of customer preferences allows for adjusting further marketing and sales activities to meet the needs of the target group of consumers the company wants to reach. The system also contains a database of salespeople and their sales networks, assigned cases, and sales volumes. On this basis, the company can check the effects of the salespeople's work and settle in the system their commission for the sales acquired.
SalesWizard – CRM system for online offering
SalesWizard is not only a CRM system for increasing sales. It also supports methods of action to manage customer relationships and the entire company. It is tailored to various industries, including companies using a multi-level sales model, as it allows accounting for sales structures. Implementing SalesWizard is an entry into a higher level of technology that allows you to achieve a higher position in the market.

Advantages of implementing SalesWizard in a company:
Automating processes will save time, which can be spent on effective action to increase sales.
Import direct customer requests into the system from external marketing campaigns such as Google Ads or Facebook Ads.
Salespeople or Agents can add their customers to the system.
Ability to generate web or pdf offers to customers from the system.
Integration with Autenti.com API allows signing contracts electronically.
Easier contact with customers thanks to the system's ability to send text messages and e-mails.
Possibility of registering MLM structures and billing them on a multi-level basis.
A full database, available anytime, allows analysis and easier further decision-making.
---