How to use a CRM system for efficient customer service?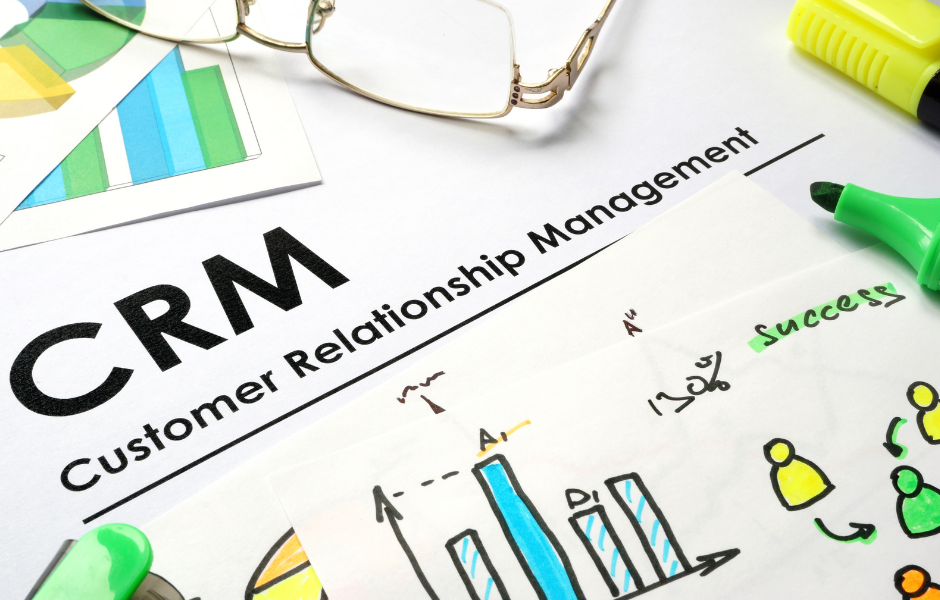 CRM as a tool focused on customer relationship management
CRM system is short for Customer Relationship Management. Using a CRM system is extremely important in handling customers efficiently.
When dealing with customer service, think about how often you've forgotten a critical scheduled activity. CRM is designed to organize processes, and patterns in dealing with buyers, to seal the sales process, purchasing process, and retention.
The entire customer lifecycle process in your company has a specific beaten path. This path may vary depending on your business type, but in most companies, you should find many similarities when handling contractors.
CRM in receiving requests from people interested in Your product
In the standard scheme, most common in most companies, the customer contacts you by email or phone, including in person. Your main task is to reach customers, discuss their needs, and how your service or product can help them. The CRM system directly enables you to schedule these activities, placing them on your calendar for a specific time with a particular note. You can tag such a contact who has signed up, which will allow you to make further use of such customer information in the future, for example, in remarketing campaigns. This can occur even if the customer does not cooperate with you. The mere fact of interest in your company is already an essential piece of information that the CRM system will not let you forget.
CRM helpful in sales – customer relationship management
Depending on the complexity of the product/service, the sales process can have a different path and duration from the request to the customer's purchase decision. In the CRM system, we can create a potential customer purchase path tailored to the specifics of your company. This path can consist of 2-3, and if needed, even 15 or more steps. A considerable strength of the CRM system is that it gives you free rein to create customized schemes tailored to the structure of your company. This way, salespeople know what to do step by step to close sales. What's more, with CRM, we can measure the effectiveness of each step in the purchase funnel and deduce where we have the biggest problem. The conclusions may surprise us. The CRM system is unforgiving and will show you on the data that, for example, 80 percent of your customers are happy to make an appointment for a product presentation. Only 5 percent continue to talk to the salesman after the presentation. The simple conclusion that comes to mind is that there is some error at the presentation stage that discourages the customer from taking the following
Mobility in customer service
With a CRM system, we can work remotely from anywhere is crucial. It no longer matters in the building inside the company and the field, such as at the customer's premises. A CRM system is an IT system that most often allows you to work using a web browser or mobile application.
The above gives us a lot of freedom. Using a smartphone, we can handle issues such as sending an email message to a customer or sending an SMS message. Most CRM systems have an email/SMS module for contacting customers. This is highly convenient, as we have a complete conversation with the customer on a single timeline. Managing customer relations in such a case is much easier.
For managers in the company, mobility is also significant. CRM in a company helps management to control processes. People at the highest levels are often on the move at business meetings, conferences, and training sessions. CRM in a company must help executives to have an overview of data from anywhere. This is a massive advantage of CRM software.
CRM or Customer Relationship Management in ongoing customer service
Once they succeed in selling their product, many companies forget about the customer. This is a huge mistake, as it is a fact that it is much easier and cheaper to sell more services and products to a customer who has already trusted us once than to acquire a new customer.
A CRM system allows us to be in constant contact with our customers. We can use various forms, from sending text messages asking about satisfaction with the product to a newsletter with, for example, a weekly dose of helpful knowledge to our customers. We can plan all issues related to maintaining relations in the CRM system, create specific tasks under them, and automate and integrate them with external systems. The possibilities are vast, and it is worth taking advantage of such a range of functionality, given that most companies still do not appreciate having trusted customers as much as they should.
CRM software in sales and marketing
It has long been known that sales and marketing need to work directly together in one place. CRM software creates space for these departments to handle new customers. After all, both sides can control each other's tasks and focus on sealing the path the customer takes, read: the sales funnel.
Until now, there have been many times when the marketing department blamed the lack of sales on the sales department. He criticized the salespeople for their inability to sell and the poor customer service level. On the other hand, salespeople blamed the marketing department, claiming that the leads they received were of low quality.
Using a CRM program should eliminate any discussion. The entire customer contact path is recreated in the system. Any employee with access can check for himself what steps were taken to achieve sales success.
A high-end CRM will improve the benefits of implementation, and the eternal discussion between sales and marketing departments will be a thing of the past.
Business process improvement or better customer service
One step in the process may be responding to a customer's request in the contact form. If a bunch of new customers approaches a company, our job is to serve them in the best and fastest way possible. We can establish at the decision-making stage in the company that a salesperson calls back to a customer who has submitted a contact form within 5 minutes of the request. A CRM system will allow us to examine this process and its effectiveness.
We can check whether contacting a customer 5 minutes after the request will increase the effectiveness of calls more than contacting, say, 24 hours from the request. The database of the CRM system with the collected information will show us a more effective solution.
Implementing a CRM system allows us to analyze every detail. The above is just an example. In this way, we can eliminate errors and improve customer relations.
CRM system, and the contact database and its maintenance
The measures taken to increase sales and improve customer relations are various. One sure thing is that the vast majority of CRM systems allow you to collect and export data about your customers. What does this give us? Unlimited possibilities to use this data. Our creativity only limits us.
Let's consider the following example. Out of the 1,000 contacts that have approached your company, only 50 have established a relationship with your company. Does this mean that we should forget about the 950 remaining contacts? Nothing could be further from the truth. During our conversations with the 950 customers mentioned above, we obtained a lot of information. We noted a list of their needs, information about what kind of customers they are, their activities, and their capabilities. The benefits of obtaining such information can be invaluable.
Namely, it may turn out that 15% of the contacts that came forward are interested in your product, but only during the winter season. The only thing you need to remember is to use this knowledge, that is, to put the task into the process of customer acquisition/retrieval. To do this, you can make phone calls to these customers or launch a remarketing campaign. The actions you can take are just a matter of having a good idea. However, the CRM will not let you forget to perform such a task. Most importantly, it will present results that will tell you whether you have improved another element of the sales process and whether it was profitable for the company.
Offering the customer at the highest level using a CRM system
A company's CRM system should have an offering module. This is a feature that directly improves sales efficiency. The best solution is if you have a panel for creating different designs of offer pages that are personalized to a specific group of your customers.
The CRM system collects information about the offers openings, whether the customer checked the whole page or maybe stopped reading at a specific moment. All this information allows you to draw conclusions and increase sales opportunities. Whether by sending an email message or contacting by phone.
The CRM system can also have integrations with external systems. One such solution could be a one-stop electronic signature with an offer.
On the offer page, the customer has a contract in an attachment that he can automatically sign. This reduces customer service time and shows the customer the high level and professionalism of the company they are about to do business with.
Since everything is done automatically, the CRM system determines another amount of data about the customers who signed the contract. This is valuable information that a high-end CRM platform should be able to filter and assign to specific variables.
Document storage using a CRM system
When choosing a CRM system, the solution provider's available workspace is vital. Namely, one of the advantages of customer relationship management is the ability to store documents with the option to assign them to a specific employee.
Implementing a CRM system should reduce our workload, not increase it. Therefore, it is essential to have everything in one place. When it comes to CRM systems, each offers different workspace limits. Before choosing, let's consider what type of files and size we plan to enter into the system.
Customer service using a CRM system
A CRM system is a tool whose use over time becomes the foundation of most company structures. This is because the system does not forget, controls, and reminds us of all the most important things. In addition, it is our helper, which adapts to the specifics of the organization. So, depending on your needs, the CRM system will allow you to systematize processes and improve customer service, which should directly translate into increased profits for your company.
---