How to manage leads and contacts acquired via the Internet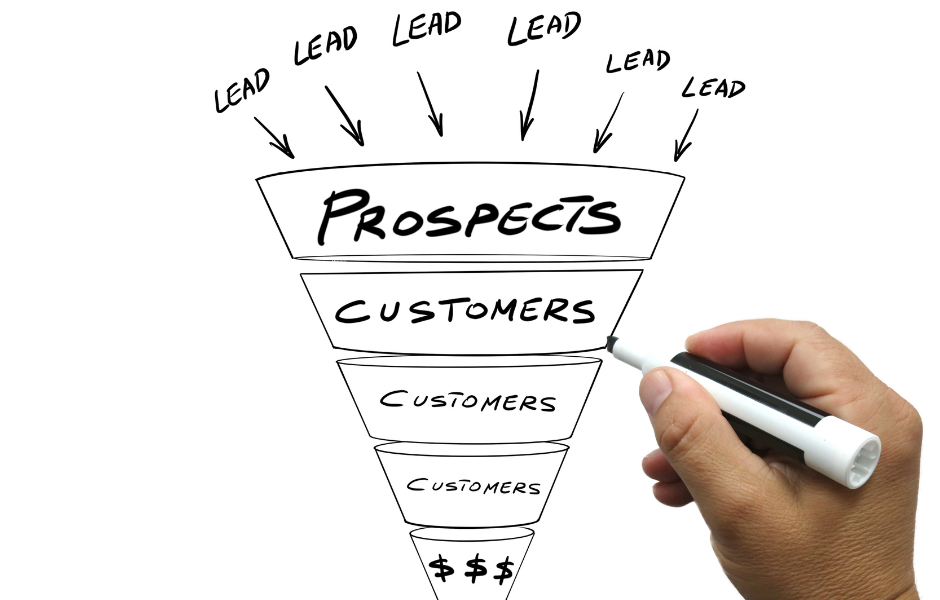 Trade in products and services is moving you more and more to the Internet. No need for personal contact, signing a paper contract, freedom in the timing of purchases, and convenience make the e-commerce market steadily growing/ The customer does not waste time meeting with a sales representative or trips to the company's headquarters. When looking for a company in an industry such as photovoltaic, construction, installation, tourism, or many others, he does not have to use a local company on site. He can choose one that has the best offer.
How to get contacts/leads on the Internet?
What actions should a company take to get as many people as possible to learn about its offer? How to get leads from customers interested in our services?
A company's website that allows people to learn about basic information and its offer and send a request for contact is a must. Consumers want to know the basic parameters of the offer or feedback from other customers before making contact.
It's worth setting up a Google account and adding a Google My Business card, which will make the company more visible in the search engine and on Google Maps.
With a Google account, you can invest in Google Ads marketing campaigns to get requests from people interested in your service.
A company Facebook page – allows you to build relationships with current and potential future customers. People interested in your offerings can send a message, call, or go to your website and submit a request.
Investing in a Facebook Ads campaign that generates company ads to a targeted group of Facebook users allows you to acquire contact leads.
Gaining customers by receiving leads through Google Ads and Facebook Ads is only the first step to success. You need to properly manage the leads and contacts you receive to achieve your goal of closing a deal. SalesWizard CRM system will help manage leads.
What is the SalesWizard system?
SalesWizard is an online offering system developed by software company 4B Systems. It is a CRM (Customer Relationship Management) system. Such a system is designed to automate, streamline and support the entire process of contacting a customer, starting from receiving a request through telephone contact, generating an offer, signing a contract, seeing to the completion of an order, and ending with a satisfied customer.
Why should you implement SalesWizard in your company?
The CRM system allows you to systematize information. All essential information, customer data, contracts, offers, contact history, and other data are in one place. There is no need to create dozens of reports in Excel or record meetings in a notebook. SalesWizard thus allows you to manage the entire sales and quoting process more efficiently.
A fixed annual or monthly subscription provides certainty of the system's costs for the future even when the company grows and systematically increases the number of employees and customer base.
Ability to generate an offer and send it to customers.
Sending SMS and e-mails from the system. These functions allow significant time savings and control of the communication thread with a potential customer.
With the integration of SalesWizard with Autenti's electronic signature, contracts can be concluded quickly. Both parties can sign a contract in minutes without needing a meeting or sending documents by mail.
SalesWizard can be integrated with ongoing online marketing campaigns so that requests from people interested in an offer will be imported directly into the system, awaiting further user processing.
SalesWizard features to help manage leads
SalesWizard has many functionalities to help manage the leads that will be added to the system.
We have a contact for the customer initially interested in the service. How will SalesWizard help in handling the lead? What features of the system will help?
Setting service statuses – creating different statuses for contacting a customer, e.g., application, offer submission, contract sent, contract signed, order completed. The statusing of cases will allow segregation, providing better management and control of the effects of work on contacts/leads.
Set tasks – each user can create tasks for a given date to be completed for each contact. This ensures that the user will not skip any service step or forget to call the customer. With so much competition in the market, it is important to be on time and keep in touch with the customer.
Creation of notes – each customer has a separate thread in the system. In the threads, you can see the history of the contact. You can also add notes with information, for example, after telephone contact with the customer.
Web offer generator with photos, logos, and the most important information so you can easily and quickly prepare an offer for the customer and send it to him through the system.
Automatic reminders – the administrator can set a deadline reminder for each service status. For example, for the status of a contract sent for signature, a 5-day time limit can be indicated – if the user does not change the customer's status for these few days – he will be informed that the deadline has been missed.
Integration allowing to send SMS and e-mail from the system – users can send messages to customers, getting at the same time feedback with confirmation of their delivery or opening.
A contract template generator will allow users to quickly and automatically complete a contract and send it for signature.
Example of online lead management in SalesWizard
Let's assume that a photovoltaic panel installation company, thanks to a Facebook Ads campaign, receives a lead with contact information for a person initially interested in the service. The request is imported into the SalesWizard system. How to properly manage the received application?
The user contacts the customer by phone, introduces the product and service and obtains the information needed to prepare an offer.
The user adds a note to the contact's thread with a summary of the conversation and, based on the information gathered, prepares and generates an offer for the customer.
After completing the above steps, the contact is dragged (on a drag-and-drop basis) to the next service status (e.g., Offer sent).
The user plans the work by creating tasks at the contact, such as scheduling a phone call or conversation discussing the offer.
If the customer has decided on the company's service, the user generates a contract in the system and sends it for the customer's signature.
The sales management user can sort the requests and see how many received requests were rejected (and for what reason) and how many can sign the contract. Your sales opportunities are subject to easy control.
Set a task for the next date to remind you to sign a contract or possibly to answer questions that have arisen or to beat down objections.
After the customer has signed the contract, the effect has been achieved – all you have to do is complete the assignment!
---