Communication Threads in Contacts
Create multiple conversations (Threads) in a single Contact to organize ongoing processes. Assign Threads to Service Funnels to track the progress of each Thread.
Organize conversations and processes in
Threads
Threads in Contacts allow you to organize the conversations and processes your organization has with a given contractor. With the ability to assign Thread access to individual CRM users, you will assign processes to the right people. Assign Threads to Service Funnels to sort processes.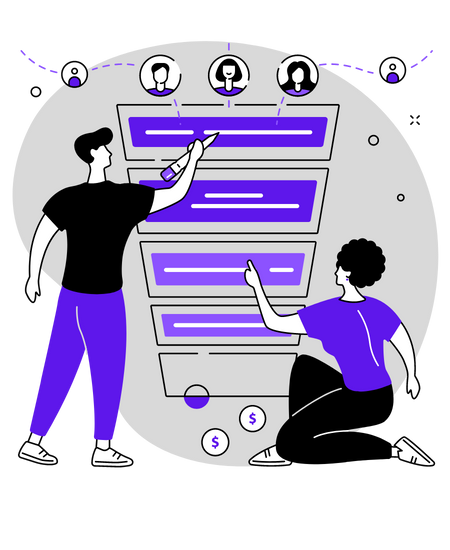 Learn about the features in Threads
In Threads, you perform most of the activities related to handling your contractors. Learn about the most important ones.
There' s more!
We are constantly
creating new features!
Please contact us if you have not found the features you need for your organization.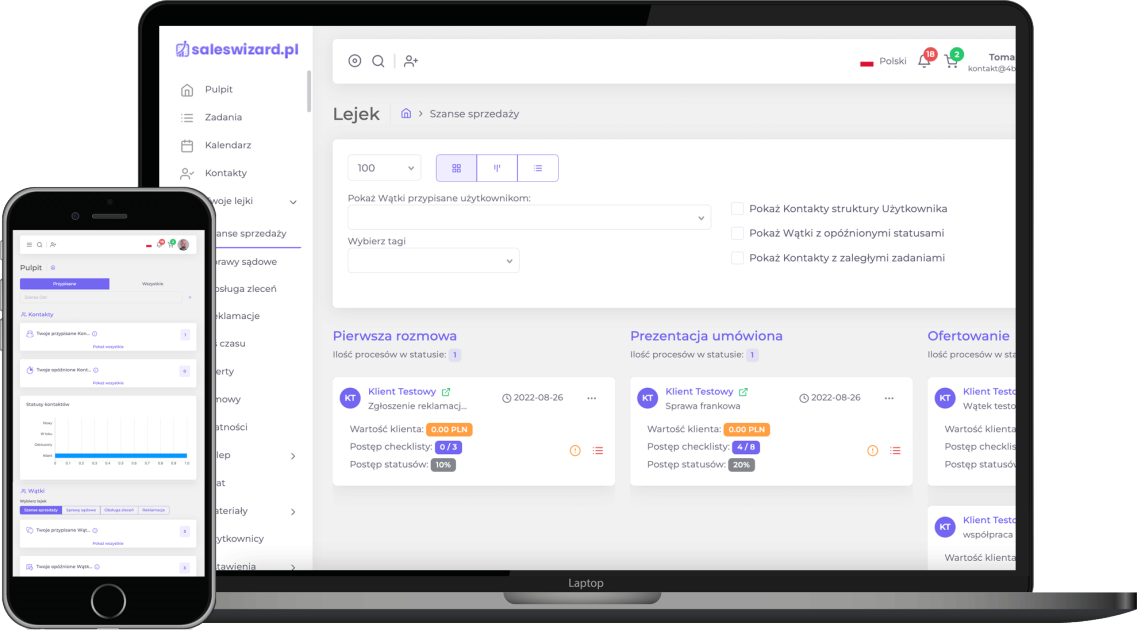 Structure your customer communications with
Thematic Threads
Use Threads for thematic grouping of conversations with your potential and current customers. In Threads, you perform a series of actions leading to a sale, problem resolution, or customer request. Read the most common questions about Threads in SalesWizard CRM.
What are Threads used for?
Threads help to organize the processes performed on the customer. For example, two salespeople (system users) are talking to your potential customer, each with a different area of expertise. One salesman sells a service the other offers to install a product. If you want to separate the two processes as independent of each other, create a Thread for each of them. Another example of using a Thread might be to talk to a customer at different stages. In Thread 1, the customer wants to buy your product – you offer it; in Thread 2, the customer makes a complaint – so it is handled by the complaints department; in Thread 3, the customer requests service for the device – it is handled by another department of your organization. Each of the Threads, assigned to different Funnels (Sales, Service, and Complaints) will have a different status.
How many Threads can I create with a single Contact?
The number of Threads that can be created in a given Contact is determined by your Subscription Plan. Check the Price List for details.