Thematic funnels and service statuses
Organize all processes in your company into thematic funnels. Give your funnels statuses to achieve your goals more effectively. 
Sales, customer service, complaints, service
SalesWizard CRM allows you to create multiple funnels for organizing the various processes carried out in your organization. You assign Topic Threads to funnels, which you create within your Contacts (leads, potential customers). You can create funnels for sales, handling current customers, handling complaint processes, GDPR incidents, or maintenance services.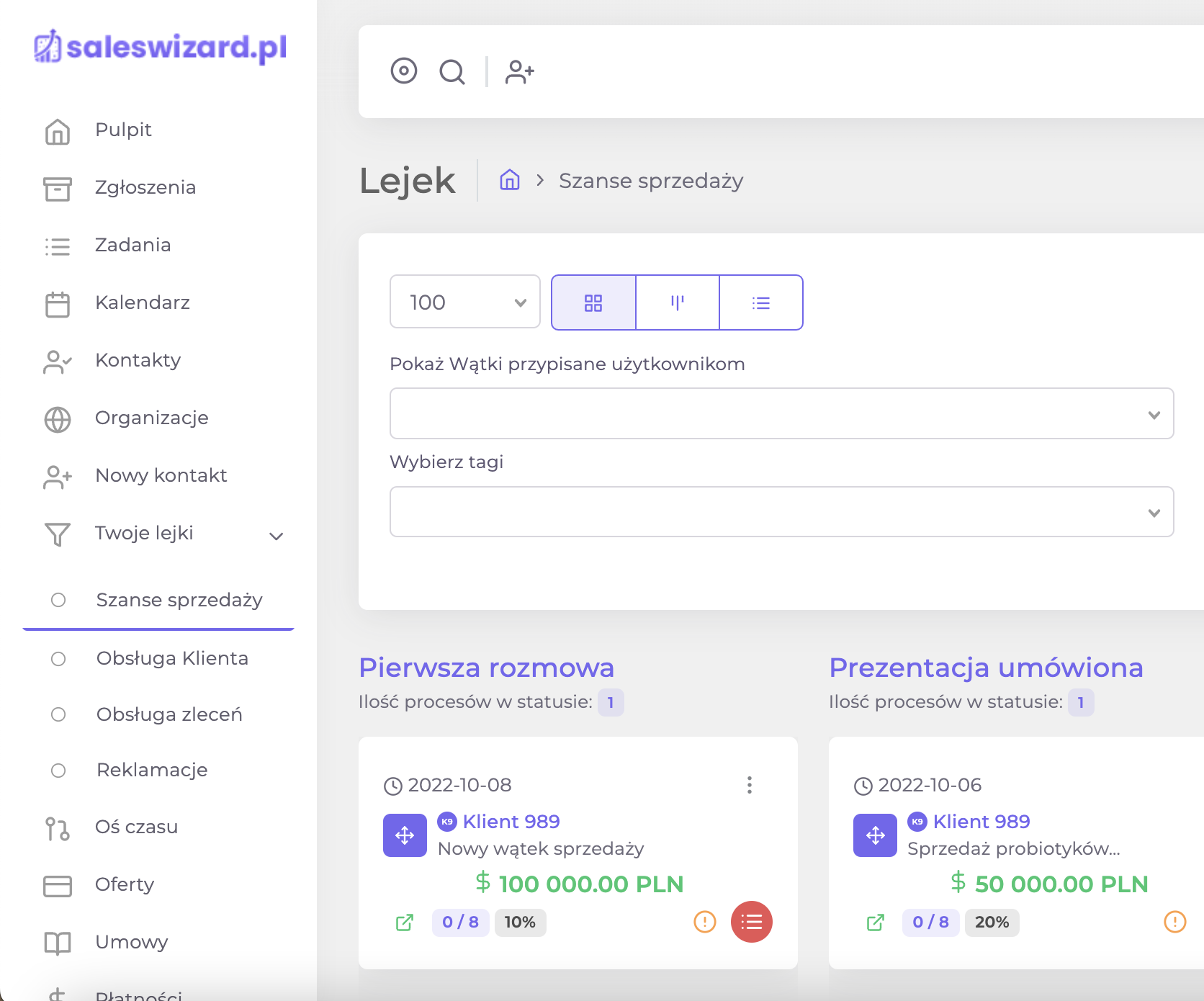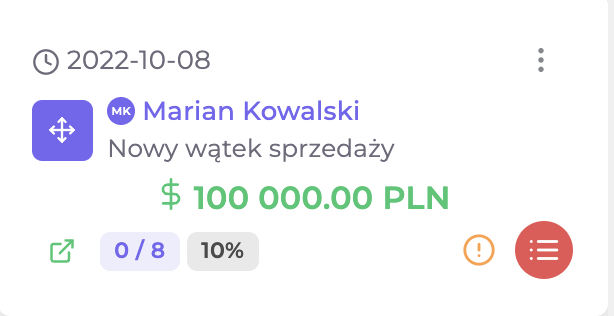 How will you use service funnels in your organization?
See how you can use funnels in your organization

There' s more!
We are constantly
creating new features!
Please contact us if you have not found the features you need for your organization.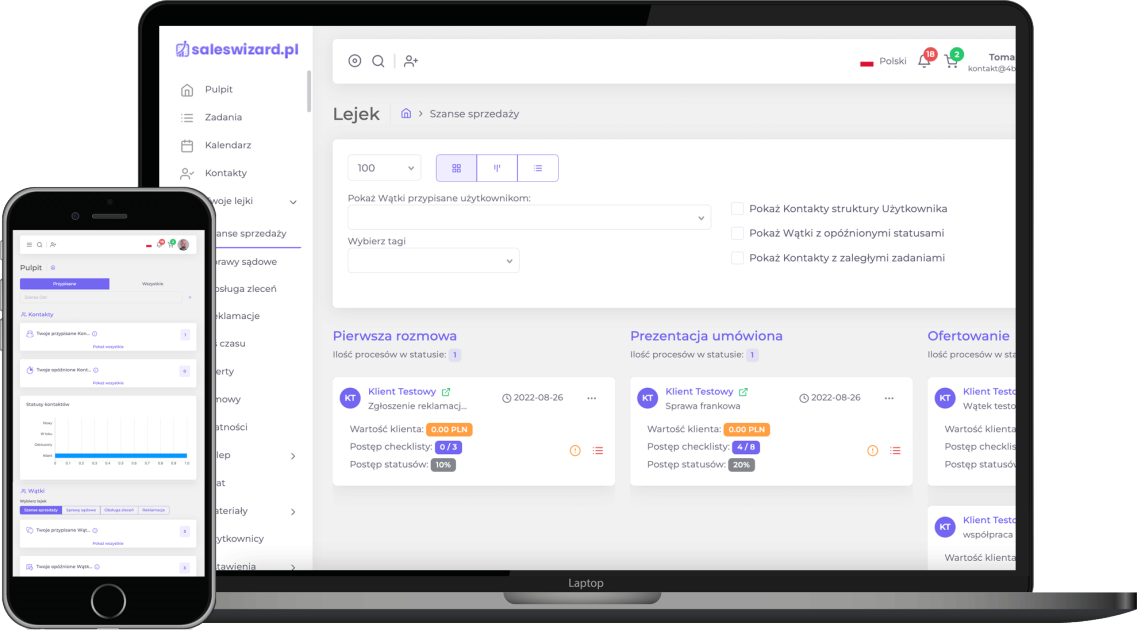 Sales funnels aren't everything. Read how you'll use SalesWizard CRM service funnels!
The Kanban Board allows you to present all processes carried out in the company based on a board with such important information as status, delays, customer value, tasks, assigned users, and process name (Thread). Read our customers' most common questions related to service funnels.
Does SalesWizard offer assistance in defining service processes in an organization?
If you don't have experience working with CRM systems, we can help you implement the system in your organization. In addition to the standard implementation, you can purchase a dedicated training package for your team to get through the start-up process faster. If you don't know how to set up service funnels in SalesWizard CRM to get the most out of them, we can help you!
Does the CRM system impose specific names for service funnels?
You get the standard system configuration, including funnels and statuses, when you start the system. However, you can change their names, statuses, and duration anytime. You can also create your funnels and statuses specific to them.
What is the status delay in the service funnel?
For each service funnel, it is necessary to create statuses. For example, in the Sales funnel, you can create statuses: Receiving a lead, First contact, Tendering, Concluding a contract. Each status of the funnel should be executed within a certain time. If you assume that the status of Receiving a Lead should not take more than one day, define such a time. After 24 hours, all Threads in this status will be marked as delayed.