Standardize your company's offering process. Use offer web templates, offer PDF templates, as well as an internal store and contract generator to quickly offer your potential customers. Study the effectiveness of your offers with statistics!
Have you wondered what makes your
offer successful?
Every day you and your company prepare hundreds of offers. Each employee prepares it differently, also expressing their work style, accuracy, reliability, and way of communication. Have you ever wondered if this diversity affects the reception and effectiveness of the offer? What if there was a tool that would tell you which offer is more effective and help you standardize best practices?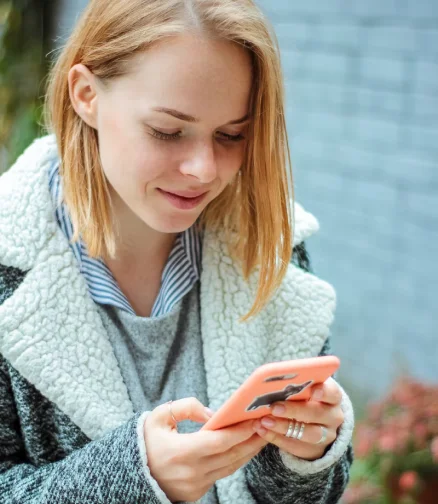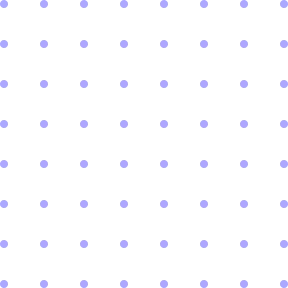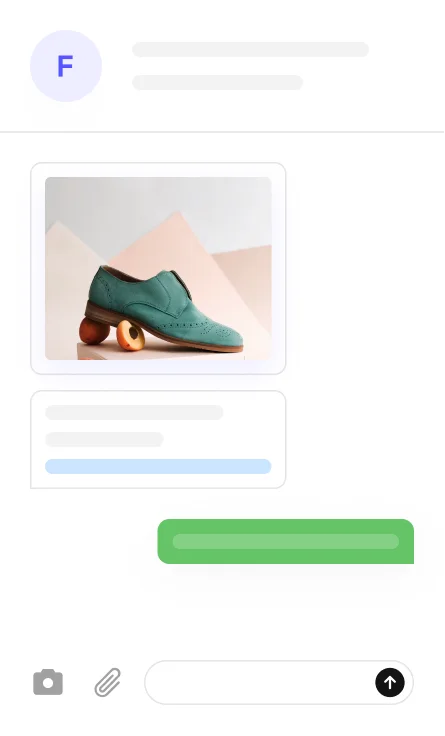 Effective online offering with SalesWizard CRM
See how we can help you standardize your offers to make them more effective.
How does offering work in
SalesWizard CRM?
It takes only 3 minutes to prepare and send a standardized offer. See how quickly your potential customer will receive an offer that cannot be refused! Offering in SalesWizard CRM works as simply as an online store shopping cart. You will prepare an attractive offer in just a few moments!
Select products or services
Select products or services from the store and add them to your shopping cart to create an offer.
Specify offer parameters such as validity, discount, offer name. Select the template of the offer web page.
Add a contract and enable Autenti digital signature
You can attach a contract template to your offer and also enable digital signature for faster offer finalization.
Send an offer to the e-mail of one or more customers. You can do it right away or later.
Receive a report when your customer opens an offer, sends an offer request, accepts an offer, or signs an electronic contract.
Settle accepted offers and signed contracts. Control payment terms. 
There' s more!
We are constantly creating
new features!
Please contact us if you have not found the features you need for your organization.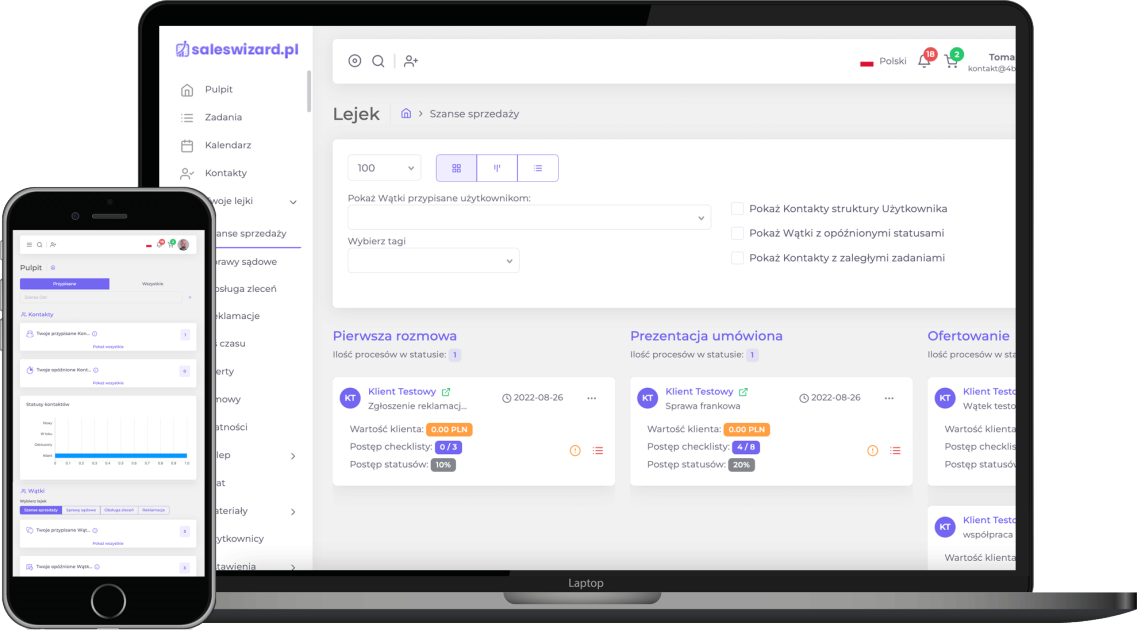 How do you implement effective offering in your company?
Try SalesWizard CRM!
Offering potential customers is one of the most important activities performed in your business. Use SalesWizard's best features to standardize this process and increase sales by up to 30%. Read the most common questions about online offering.
How does the customer see the offer?
The customer receives an e-mail from your CRM system with a link to the offer web page. The offer web page includes your company's unique details, the products and services you want to offer, the expiration date of the offer, contact information for the company or sales representative, and video and graphic materials.
Do I need to have an Autenti electronic signature to use the offer signature?
Offers generated in SalesWizard can be accepted through an Autenti digital signature or by unclicking the offer acceptance. The use of a digital signature under a client agreement generated in the system is equivalent to a traditional signature and is legally effective. Having an Autenti digital signature is not mandatory. If you want to use an Autenti digital signature, contact Autenti – arrange a free consultation or create a free account. Using Autenti signature in SalesWizard CRM requires an additional API service.
How to prepare a contract for Autenti digital signature?
You will prepare a contract for signature in the Contract and Document Generator module. You will use so-called short codes to generate the contract. These are the data you enter in the Contact tab and in Surveys. You can share the generated contract templates in the online offering process. You can read more about the Contract Generator here.
How can the customer respond to the offer?
The recipient of the offer can accept the offer, sign the contract digitally (if you have Autenti's integrated e-signature), and call the company or sales representative by phone (thanks to shortcuts to phone numbers). They can also send a message to the company thanks to the contact widget.
Can an offer in the CRM system be prepared by my sales representatives?
You decide for yourself which users should have permission to prepare offers and give discounts to potential customers. In SalesWizard, you can also grant permission to edit offer web templates, contract templates, and products.
How do I edit the web page of an offer?
SalesWizard comes with a built-in simple web listing page template editor. In the editor, you can edit company logos, page colors, advertising images, YouTube videos, customer FAQs, company descriptions, and customer reviews. You also influence such parameters as the visibility of customer data on the contract and the contact information of the company or sales representative. We create offer website templates in such a way that they get the highest conversion rates (signed contracts, accepted offers, sent messages to the company).