All enquiries in one place
Integrate SalesWizard CRM with Google, Facebook, HTML, and WordPress, and get leads straight into your CRM system! Don't waste your time manually adding contacts! 
Reduce report take up time
Handling requests from potential customers require fast action. Whether you are running marketing campaigns or handling requests solely from your company website, the time it takes to make contact with a potential customer is crucial to sales success. Shorten this process by integrating your websites and marketing campaigns using SalesWizard integrations!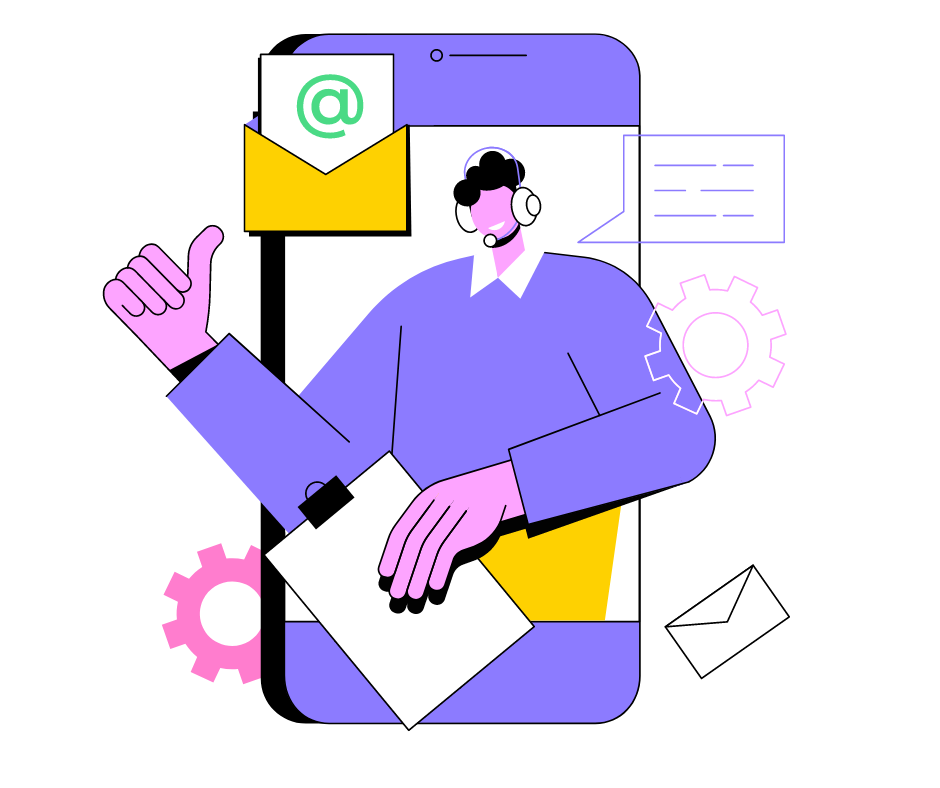 How does the integration of reports into the CRM work?
Read how to easily integrate your websites and marketing campaigns with SalesWizard CRM!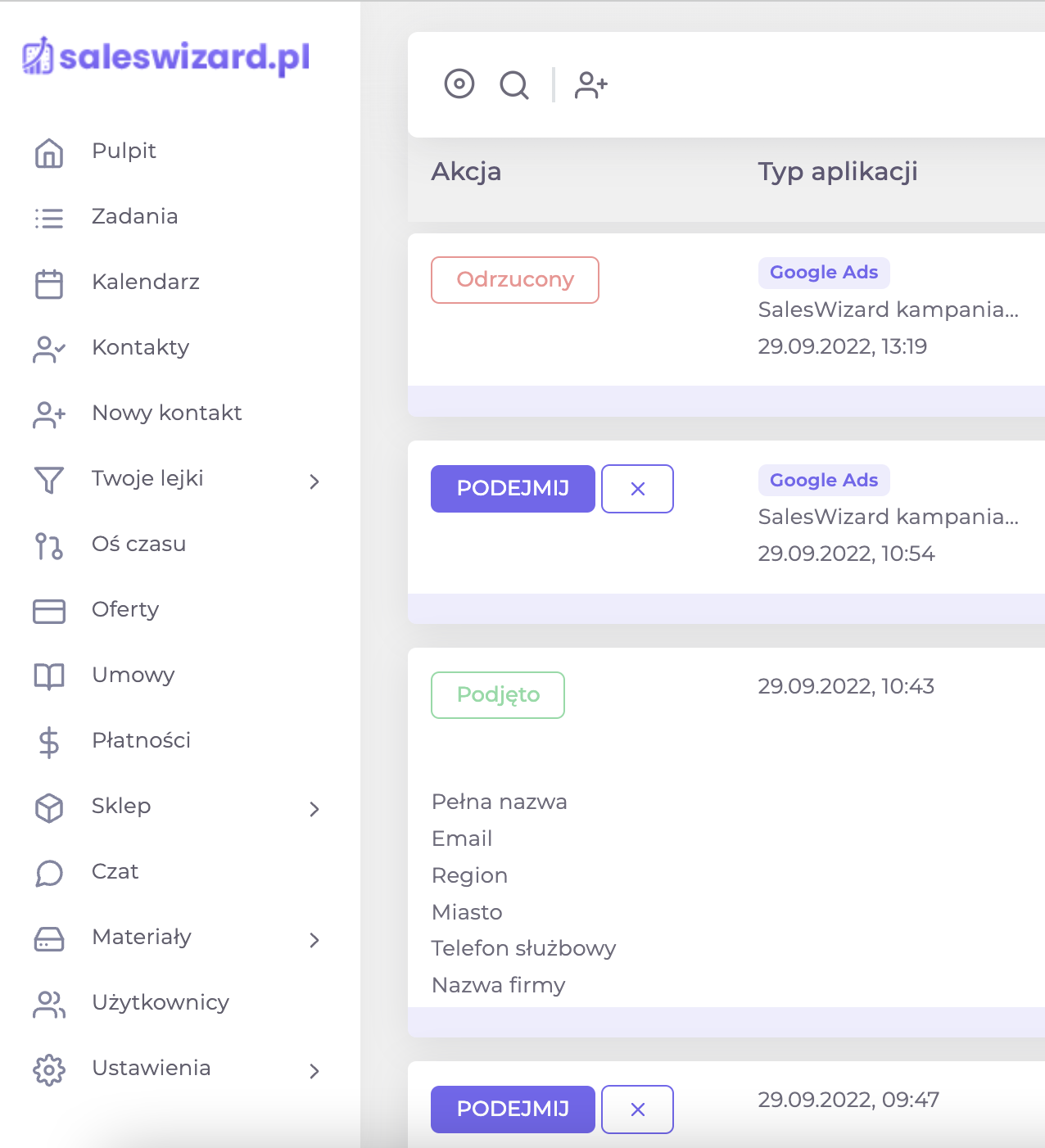 There' s more!
We are constantly
creating new features!
If you have not found the features you need for your organisation, please contact us.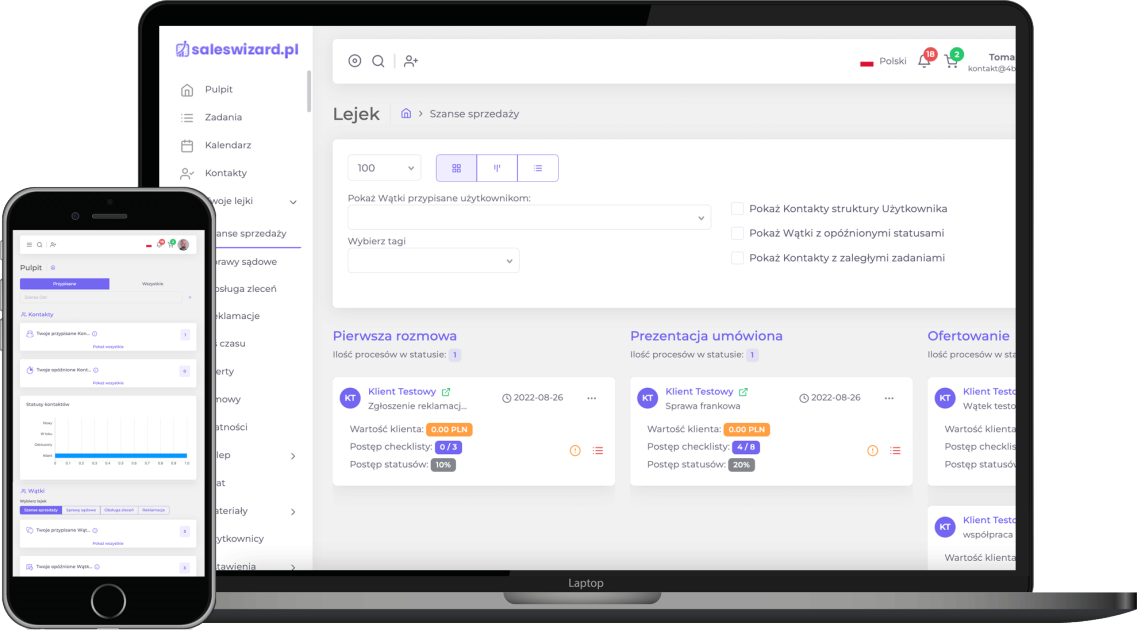 How do you integrate your online marketing and website
with SalesWizard CRM?
To increase your company's productivity, ensure that your SalesWizard CRM system is integrated with the contact forms on your website, as well as with your online marketing campaigns. Whether you acquire contacts via Google Ads, Facebook Ads, an HTML landing page, or WordPress, you have the option of integrating with the system. Use these tools to improve the effectiveness of your sales!
Read the following questions from our customers and find out how to quickly connect your notifications with your CRM.
I don't have the right expertise on how to link the system to my website. Can you help me?
If you don't know how to integrate your website into your SalesWizard system, we can help you! Our implementation support team will explain how to do the implementation yourself. And if you need support – we will implement the connection for you at no extra cost!
I'm running a campaign on Facebook. Can I submit notifications to the CRM system?
Of course! Use our Integration with Facebook to send potential customer reports directly to your CRM system. We will help you establish a secure connection at no extra charge!
I have a website on the WordPress CMS system. Can I also add such reports to the SalesWizard system?
Search for and install the official SalesWizard plug-in on your WordPress system. By connecting to your CRM, reports will flow straight into the system and receive the appropriate tagging.
The contacts for my company are acquired by an external marketing agency. Can I also add these contacts to the system?
Whether you are acquiring contacts yourself or with the help of an external marketing agency, we can help you integrate with SalesWizard! If you do not use one of the available methods for uploading reports to the system, you can import them from an XLS file directly into the Contacts module.
What fields can I add from the forms to the CRM system?
SalesWizard supports standard fields (first name, last name, phone number, e-mail) and additional fields (description of the report, address, employer details, accommodation). You can also define your fields and send the data to the system. Integration instructions can be found in your SalesWizard system.