Digital signature in CRM system
Take advantage of digital signature capabilities to enter into contracts, sign forms, and other documents faster. Check out the digital signature integrated with your CRM system and save time on contract processing.
Use digital signatures to
speed up
contracting.
Digital signatures are now the standard in B2B relationships. It is also increasingly appearing in B2C relationships. The spread of digital government services (ePUAP) is also influencing the popularization of commercial electronic signatures in the consumer market. Signing contracts digitally reduces sales time and saves the time needed to prepare, print, mail, and archive contracts. Take advantage of the potential of digital signatures integrated with your CRM platform!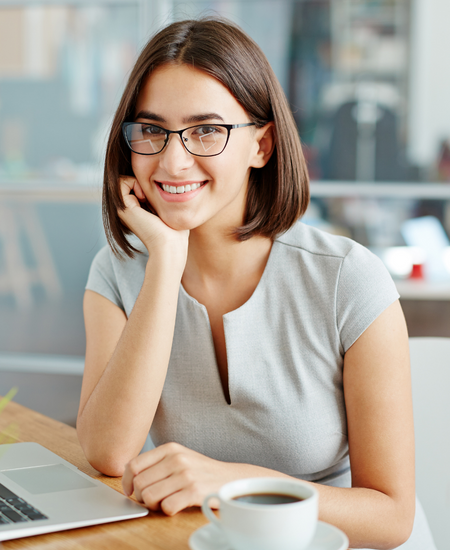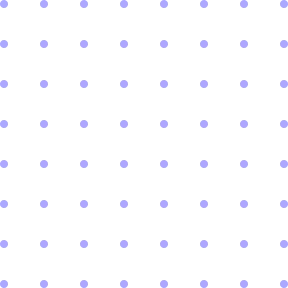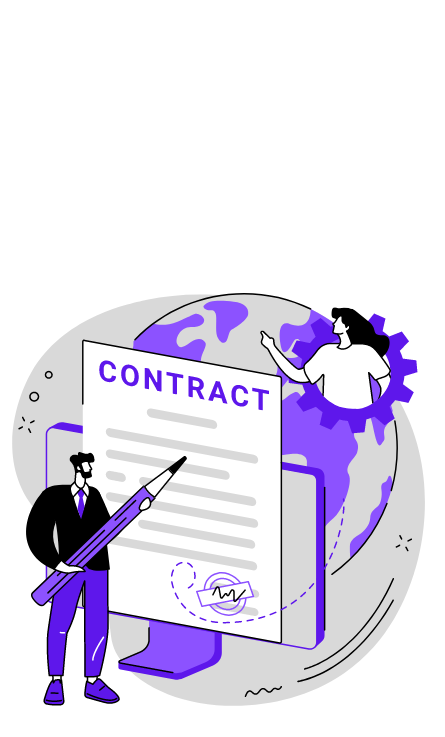 There' s more!
We are constantly
creating new features!
Please contact us if you have not found the features you need for your organization.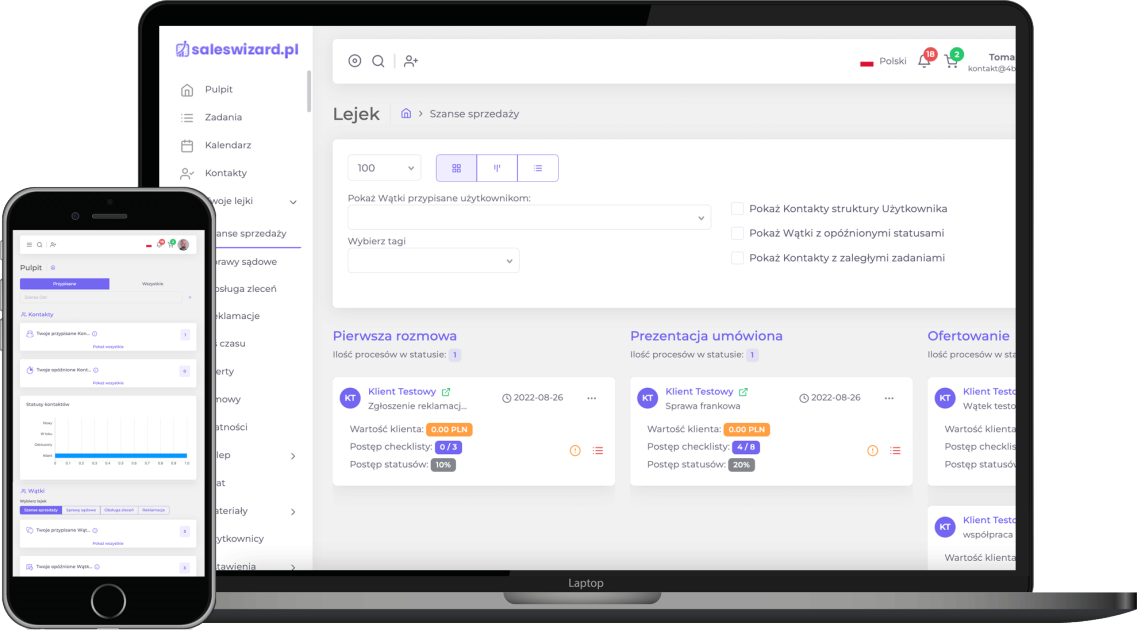 Digital Signature in CRM. Speed up
your contracting time
SalesWizard CRM is integrated with Autenti's digital signature platform. You can use your digital signature in the process of offering and signing documents directly from within the CRM system. Read our customers' most common questions related to digital signatures.
What is necessary to use Autenti electronic signature?
Integrating Autenti's digital signature with SalesWizard's CRM system requires the purchase of an API service from a digital signature provider. You must also have a signature package to use. The signature service is offered directly by Autenti. SalesWizard integrates the service within the CRM system.
What is the cost of an Autenti electronic signature?
Can I use a different digital signature?
SalesWizard is integrated exclusively with Autenti. If you want to use other digital signature platforms, e.g. Parchment, DocuSign – ask about system modification.
How does the digital signature work in SalesWizard?
A digital signature is used. in the process of offering a potential customer. When generating an offer, the system user can attach the generated contract to the offer and enable the digital signature. The customer accepts the contract from the offer web page. After accepting the contract, he is redirected to the digital signature application, where he signs, authorized by his email and (optionally) by a one-time SMS code.
Is a digital signature legally binding?
Contracts signed electronically using Autenti's signature are legally respected. The legal validity of the concluded contracts was also evaluated by Polish common courts, recognizing Autenti as a reliable electronic signature provider.