Contract and document generator
Don't waste time preparing documents and contracts for customers. Use the Contract Generator module to save time and speed up the sales process. Avoid mistakes and standardize your company's document templates!
Is it worth wasting time on repetitive and mechanical tasks?
Generate documents
automatically.
Do you prepare many contracts, documents, and surveys daily and keep rewriting the same data? Have you wondered how much time you and your sales team spend preparing the same documents? Use the Contract Generator and never again manually rewrite the data you have already collected in the CRM system. Reduce your contract preparation time to preparing a single template that you will use repeatedly!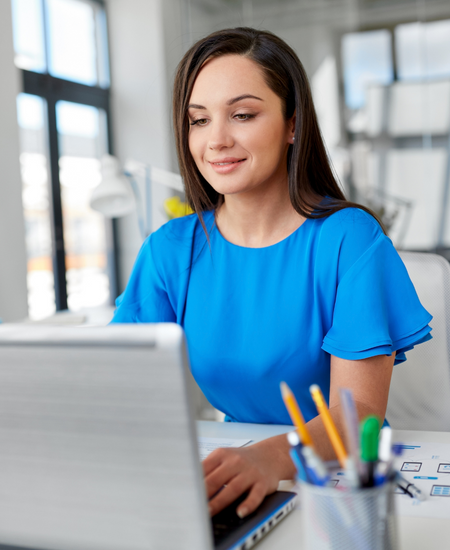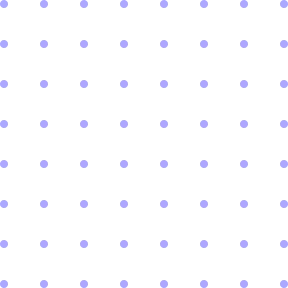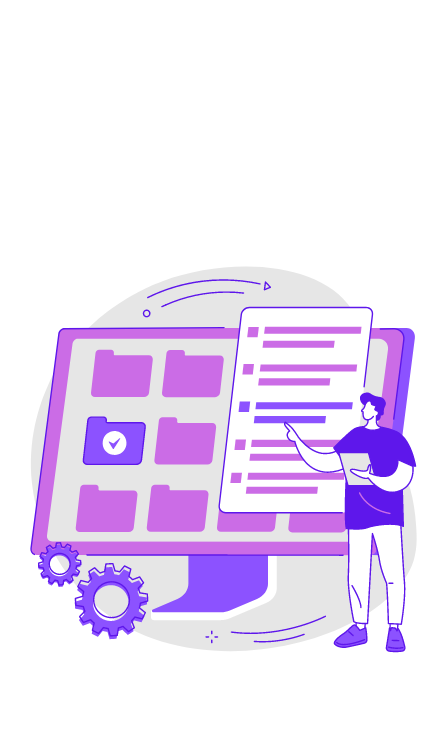 How does the Contract and Document Generator work?
See what data you can use in the Contract Generator.
There' s more!
We are constantly
creating new features!
Please contact us if you have not found the features you need for your organization.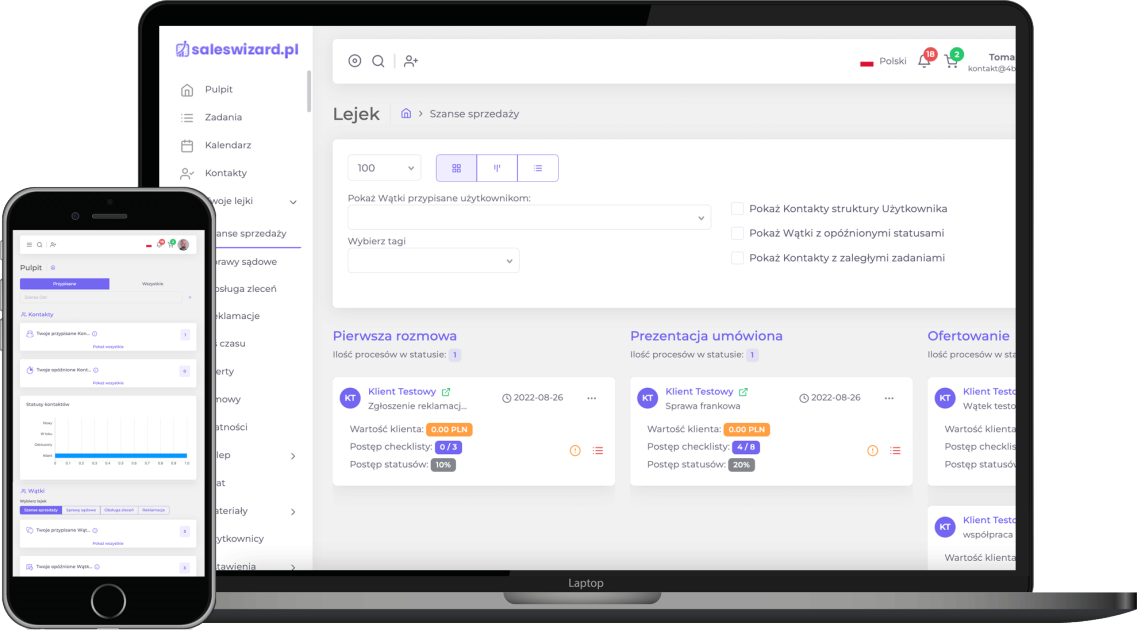 Save time preparing documents and contracts.
Even 1 hour a day!
Preparing and editing contracts and documents is one of the most time-consuming activities in any organization. Variations of the contract, editing changes, amendments, and completing contractors' data can take up to 2 hours a day. Take advantage of SalesWizard CRM's Contract Generator, and use the time you save to serve new customers!
All data collected in the Contact card can be used in the Contract Generator. First name, last name, phone, email address, mailing address, and organization data (company name, tax ID, address) can be encoded in the document template you create – a contract or form. This means that you do not need to enter specific customer data but only use their label names, which will replace the correct data in the document generation process. You can also produce an unlimited number of short codes in thematic surveys.
Can I prepare multiple contract variants?
Yes, in SalesWizard, you can generate multiple contract templates to use in the offering process according to your needs. You can categorize the contracts.
Can I sign the generated documents digitally?
If you want to sign digitally generated documents – statements, contracts, powers of attorney, applications, you can use Autenti digital signature, which is integrated with the SalesWizard CRM platform.