Kanban Board – managing leads and sales funnels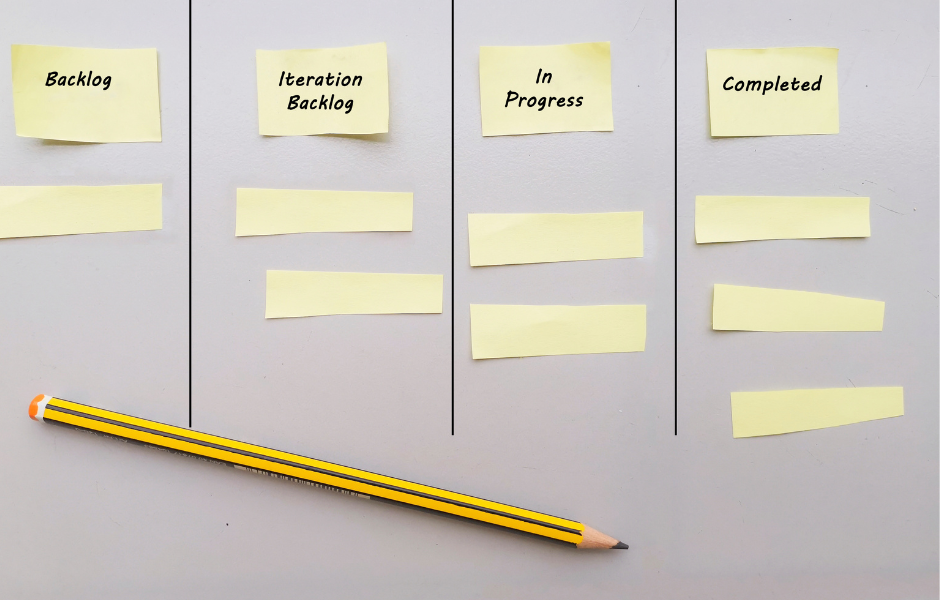 Kanban (from Japanese nameplate, freely translated means visible inventory) is a Japanese production control method. Nowadays, we call Kanban an "agile" methodology for managing and organizing work, which is one of the most popular tools for effective sales funnel management. The precursor of this method is the Toyota factory, where there was a 30% increase in production after introducing the Kanban method. Today, Kanban is used in almost every industry to manage production and sales processes.
Kanban in cloud CRM software
Kanban in SalesWizard CRM solves the problems of intuitiveness of use by using a board to manage sales opportunities. The Kanban dashboard shows the CRM user (in an overview, report-like manner) a "bird's-eye view" of all the topics he is currently working on. On the other hand, it contains all the most relevant details (e.g., the value of the topic, the counterparty, the sales stage, and scheduled and delayed activities).
What is a sales funnel?
A sales funnel (marketing funnel or conversion funnel) is a phased set of marketing processes. Its purpose is to effectively guide potential customers from an interest in a product/service to finalizing a transaction. The process is called a funnel because it graphically represents the process and resembles a funnel in shape.
How to create a sales funnel?
The basics of a marketing funnel have remained primarily unchanged for more than a century (there are fewer and fewer people in each successive stage), and there is no global consensus on what the different stages are:
Gaining attention (the point at which customers first learn about the company and brand)
Interest (at this stage, the company starts working on reaching out to all the contacts gathered at the previous step)
Incentive (leads at this start to be taken seriously as potential customers)
Assessment (the final stage before the sale, i.e., convincing potential buyers to take the final step and make a purchase)
How to create a Kanban board well?
Visualize your workflow (separate the stages your tasks go through from start to finish)
Visualize the process (e.g., graphically on a piece of paper)
Identify the types of tasks you perform
Write down the tasks on the board
Start working on your whiteboard
Kanban in SalesWizard CRM
Using a Kanban board to manage sales opportunities solves the problem of intuitiveness. Kanban board in Saleswizard CRM has functionalities such as:
creating multiple boards corresponding to different sales processes (creating sales funnels for other services or products)
establishing stages of the sales process separately for each sales opportunity
viewing and filtering boards of selected users
What do you gain by using a Kanban board in SalesWizard?
Using a Kanban board to manage sales opportunities solves the problem of intuitiveness. Kanban board in Saleswizard CRM has functionalities such as:
A fast overview of current processes
Ensuring work continuity and efficiency
Shortening task completion time (better manage deadlines)
Smooth coordination of tasks
Reduce waste and process bottlenecks
Possibility to quickly counteract problems
Sales funnels allow you to create an optimal action strategy. A well "tailored" funnel is significant for small and medium-sized companies, while large companies usually have several or even a dozen at the same time. Implementing SalesWizard CRM with a Kanban dashboard in a company is a long-term investment. Thanks to this, you can see the benefits of a systematized sales process and a structured contact database. Therefore, it was necessary to us that a CRM like SalesWizard be user-friendly throughout the sales process.
---